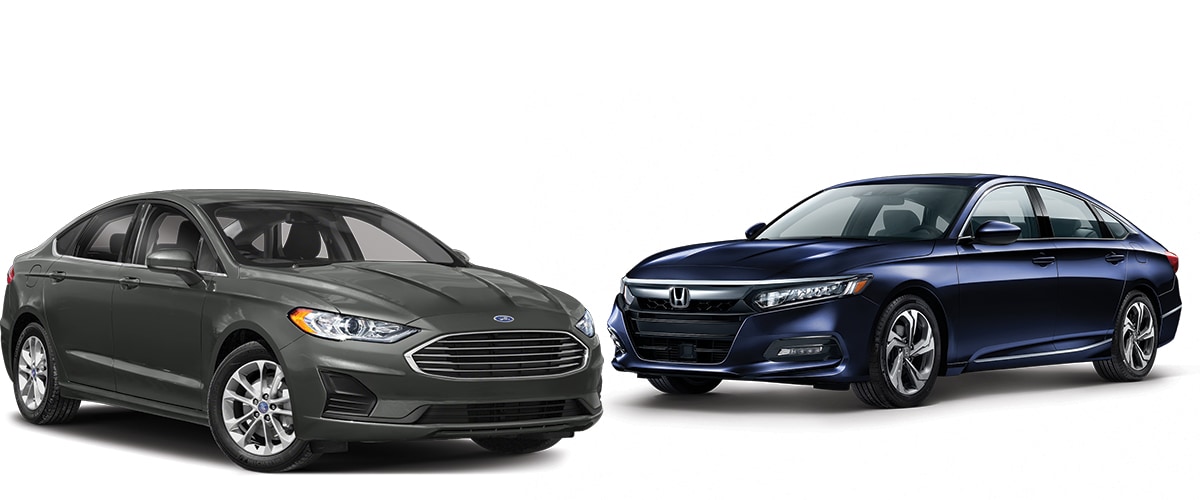 Choosing between the

2019 Ford Fusion & the 2019 Honda Accord
When your research comes down to two intriguing midsize sedans, the comparison differences become essential as you arrive at a final decision. And here at Valenti Ford Inc., our team frequently practices this competitive exercise to judge how the 2019 Ford Fusion - a sporty sedan with intelligent design and modern commuting appeal - does when compared to other cars in the marketplace, including the 2019 Honda Accord.
But don't just take our word for it. View the head-to-head results and discover which vehicle best aligns with your individual tastes.
---