Discover the 2022 Ford F-150 Lightning®
from Valenti Ford in Mystic, CT.
Rediscover your passion for a great adventure in the new all-electric 2022 Ford F-150 Lightning from Valenti Ford. This EV pickup truck delivers excellence that proves our Ford trucks still reign supreme. Shop for the vehicle that elevates your lifestyle. In the new F-150 Lightning, all roads are possible.
Fall in Love with an EV
What is an EV? An EV stands for electric vehicle These vehicles use an electric motor(s) to supplement or replace the traditional gasoline engine. The 2022 Ford F-150 Lightning is an EV that forgoes an internal combustion engine for pure all-electric power. You'll get incredible performance with zero tailpipe emissions. It's truly a truck made with the future in mind.
Electrifying Performance
The 2022 Ford F-150 Lightning delivers power and performance that keeps you holding on to the edge of your seat. Experience the thrill of going 0 - 60 MPH in the mid-4-seconds. Equipped with the extended-range battery, the 2022 F-150 Lightning pumps out up to 563 horsepower for an exciting ride you can't forget.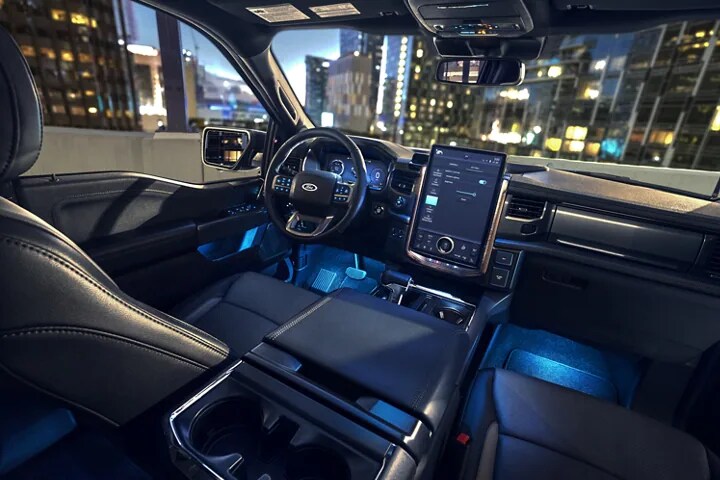 Innovative Technology
Our available SYNC® 4A with 15.5-inch Touchscreen offers the perfect infotainment hub. Enjoy cloud-based connectivity with voice recognition and Built-In Navigation. Connect seamlessly to your smartphone with Apple CarPlay® and Android Auto™ compatibility. And with our FordPass™ App, connecting to and controlling your F-150 Lightning is easier than ever.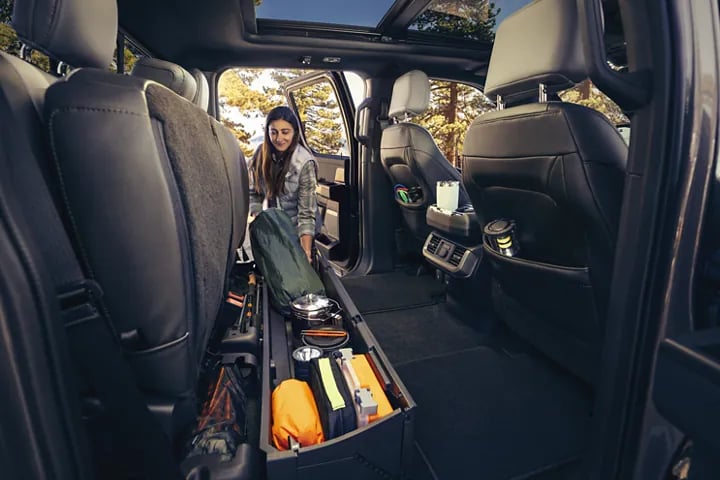 Inspired Design
Take advantage of outstanding cargo space in a place typically designed for a different purpose. Pop the hood and use our Mega Power Frunk for extra cargo space you'll love. The 2022 Ford F-150 Lightning offers the largest front trunk of any all-electric pickup frunk. Additionally, you'll 2.4kW of power to four 120v outlets and two USB chargers. Store your gear and stay powered up in the 2022 Ford F-150 Lightning.
Reserve Your 2022 Ford F-150 Lightning Today!